The EMS 20/50 Celebration Symposium
Eugene L. Nagel, MD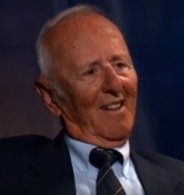 Eugene L. Nagel was born on August 12, 1924 in Quincy, Illinois and served in the United States Army Signal Corps from 1943 to 1946. Following an electrical engineering degree from Cornell in 1949, he entered Washington University School of Medicine, graduating with an MD degree in 1959. As a resident at Columbia University in 1959, he became interested in the new technique of cardiopulmonary resuscitation, an interest which remained with him and shaped his career. His academic career in anesthesia began in 1962 at the University of Miami School of Medicine, in 1974 accepting the Chair in Anesthesia at UCLA-Harbor General in Los Angeles and later at The Johns Hopkins Hospital, the University of South Florida as well as the University of San Francisco. As early as 1964 Dr. Nagel began to train fire-paramedics in Miami, pioneering the use of telemetric EKG transmission and defining educational standards for paramedical personnel. Nationally and internationally recognised as an expert in emergency medical services systems, he has been a consultant to U.S. state and federal government agencies in legislation, system design and educational standards. He has been honoured by the cities of New York and San Francisco as well as the state of Israel. For his vision, creativity, and foundational work in emergency medicine services, he received the "Pioneers of Paramedicine Lifetime Achievement Award" in 2010.
John Stafford Geddes, BSc, MRCP, FRCP, FACC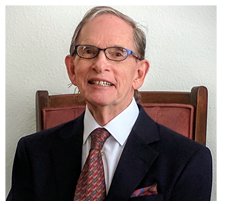 Dr. John Geddes was born in Belfast, Northern Ireland on June 10, 1939 and educated in local schools before entering Queen's University Faculty of Medicine in 1956. Graduating in 1963, he remained at the Royal Victoria Hospital as House Physician and Surgeon and then Senior House Officer from 1964 to 1966. In 1969 he was awarded a Fellowship in Experimental Electrophysiology at the University of Utah following his role in the concept, design and realization of the first mobile coronary care ambulance in 1966. His numerous publications in the form of both textbooks and journals have added to the progress of cardiology, critical care medicine and emergency medical services throughout the 50 years since his initiation of the world's first mobile cardiac care unit. Emigrating from Belfast to Canada in 1987, he joined the staff of the University of Manitoba, retiring full-time in 2000. Dr. John Geddes has since taken up permanent residence in Florida with Florence, his wife of 48 years, while residing near their two sons, Stephen and Johnny.
Richard Savington Crampton, DM, FACC, FAHA, FACP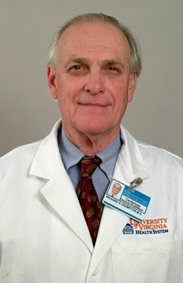 Dr. Richard Crampton was born in Norwalk, Connecticut on September 29, 1931. He attended Princeton University and earned his medical degree at the University of Virginia in 1956. After training at St. Luke's Roosevelt Hospital in New York & St. Bartholomew's Hospital in London England, Dr. Campton worked at the Philadelphia Naval Hospital, St. Luke's Roosevelt & Lenox Hill Hospitals in New York as well as the Columbia University Medical School. In 1969 he joined the faculty at the University of Virginia. Dr. Crampton became a Professor of Medicine in 1975 and Faculty Fellow at University of Virginia's Brown College in Monroe Hill Virginia in 1986. At the University of Virginia he directed the pre-hospital & hospital Coronary Care System together with the community volunteer Charlottesville-Albemarle Rescue Squad. He also directed the ECG & Stress Labs. Dr. Crampton served on the Emergency Medical Services Committee of the National Academy of Sciences and National Research Council. He co-founded the international long QT syndrome registry and served on the University of Virginia's Ethics Consultation Service from 1987 to 1990. Dr. Crampton was appointed Distinguished Professor & Clinical Professor in 2000. He considers his greatest honor the Doctor J.E. Wood Teaching Award from the Fellows of the Cardiovascular Division at University of Virginia.
Samuel A. Tisherman, MD, FACS, FCCM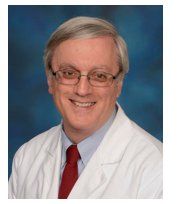 Dr. Tisherman is a Professor of Surgery at the University of Maryland, School of Medicine. He is the Director of the Center for Critical Care and Trauma Education at the Shock Trauma Center and the Director of the Surgical ICU at the University of Maryland Medical Center. Dr. Tisherman completed his undergraduate degree in Biology at the Massachusetts Institute of Technology. He completed medical school, a general surgery residency, and a surgical critical care fellowship at the University of Pittsburgh. He was a faculty member at the University of Pittsburgh from 1994 to 2014, where he served as a Professor of Critical Care Medicine and Surgery, Director of the Multidisciplinary Critical Care Training Program; and Associate Director of the Safar Center for Resuscitation Research. Dr. Tisherman's research has focused on the management of severe hemorrhagic shock and cardiac arrest with a special interest in therapeutic hypothermia. Along with Drs. Peter Safar and Pat Kochanek, he has developed Emergency Preservation and Resuscitation (EPR), a novel approach to the management of the exsanguinating trauma patient utilizing hypothermia to "buy time" for resuscitative surgery. He is currently conducting a clinical trial of EPR.
Thomas F. Baskett MB, FRCS (C), FRCS (Ed), FRCOG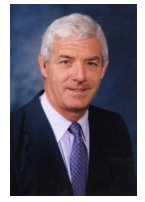 Dr. Baskett is a graduate of the Queen's University of Belfast with postgraduate experience in general practice, surgery, and obstetrics & gynaecology. During the years 1963-65, he served as a clinical clerk and house physician on Dr. Frank Pantridge's Cardiology Unit of the Royal Victoria Hospital in Belfast, Northern Ireland. In the late 1960s Dr. Baskett went out regularly with the Belfast obstetric flying squad ambulance which is the counterpart of the cardiac ambulance. Subsequently, he was involved, for many years, with the provision of emergency obstetric care to remote areas of the Canadian north. A past president of the Society of Obstetricians and Gynaecologists of Canada, he is Professor Emeritus in the Department of Obstetrics & Gynaecology at Dalhousie University.