Experience emergency medicine across the province
If you are interested in applying to our five-year emergency medicine residency program, you can apply for a two or three week clinical rotation in the fall (September-January) prior to the CaRMS match.
In the spring, we open our department to fourth-year students interested in a three-week elective.
Electives in the Dalhousie Department of Emergency Medicine take place in facilities across Nova Scotia (see list below).
For visiting electives to Dalhousie University, please review our Undergraduate Medical Education Office policies prior to applying.
After reviewing the policies, please apply via the AFMC portal.
If you have any questions, please contact: CdnElectives@dal.ca.
Please note that visiting elective applicants are not permitted to contact Departments or Preceptors directly to arrange electives.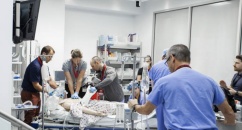 Simulation Based Medical Education in EM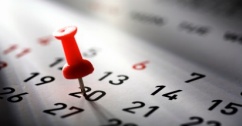 Looking for upcoming rounds and lectures?
If you're looking to plan around future rounds and lectures, have a look at the upcoming schedules.