The birthplace of the Canadian Association of Emergency Physicians' top notch (CAEP) Airway Interventions and Management in Emergencies Roadshow (AIME), we have developed airway training for learners at all levels of the continuum and have several faculty members with international airway expertise. The Department of Emergency Medicine working in collaboration with the Department of Anesthesia, provides airway skills development including the acclaimed AIME Roadshow, AIME Advanced, AIME Awake and AIME Remote. 
Having this specialism provides enhanced airway training in our state-of-the-art simulation center using cadavers or high-fidelity simulators together with an enhanced level of expertise for clinical presentations involving airway management at all our sites.
Click here to access the AIME Book.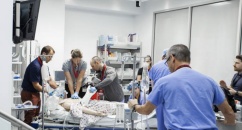 Simulation Based Medical Education in EM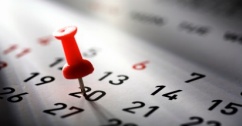 Looking for upcoming rounds and lectures?
If you're looking to plan around future rounds and lectures, have a look at the upcoming schedules.