The Poison Information Center situated at the Izaac Walton Killam Hospital in Halifax serves the Maritime Provinces leading public advice and programs, physician consultations, education, program development and research.
Our novel Antidote Kit and associated indication and administration site provide evidence-based information that is kept up to date at all times, coupled with full-coverage through online access supports physicians across the region.
With two Emergency Physician Toxicologists, seven Emergency Physician Consultants and 14 Specialists in Poison Information (four of whom are Certified Specialists in Poison Information) we provide 24-7 on call service for the region. Residents are welcomed for learning experiences, compulsory for our Royal College of Physicians and Surgeons of Canada residents, we also provide off-service electives for residents from other programs.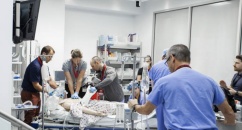 Simulation Based Medical Education in EM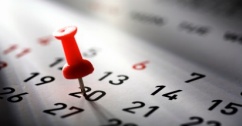 Looking for upcoming rounds and lectures?
If you're looking to plan around future rounds and lectures, have a look at the upcoming schedules.