Our Leadership in Emergency Medicine speaks for itself. With four past presidents of the Canadian Association of Emergency Physicians (CAEP), three Associate Deanships, two Assistant Deanships, a certified coach Emergency Physician and several leadership roles across the Faculty of Medicine, opportunities for mentorship are many. Expertise in coaching, speaking, risk management, quality, complexity and change all serve to inform our decisions and influence those around us. Leadership training is included in the Teacher-Leader rotation with support from senior administration from Nova Scotia Health and the Izaac Walton Killam Hospital, the College of Physicians and Surgeons of Nova Scotia and the Canadian Medical Protective Association.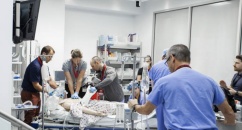 Simulation Based Medical Education in EM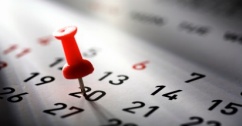 Looking for upcoming rounds and lectures?
If you're looking to plan around future rounds and lectures, have a look at the upcoming schedules.