Choosing Wisely Nova Scotia
---
Even before Choosing Wisely started in the United States in 2010, we were attending to overuse and its ills. Providing leadership for Choosing Wisely Nova Scotia since its inception and with several important collaborations and projects nearing completion, we are always looking for new teams and avenues to reduce the harms inflicted through over testing and over treating. Leaders in this area, we provide teaching in the undergraduate curriculum, the postgraduate curriculum, to our peers and at conferences including a conference in Nova Scotia and one in New Brunswick dedicated to Choosing Wisely each year.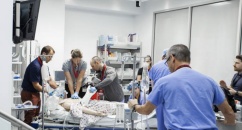 Simulation Based Medical Education in EM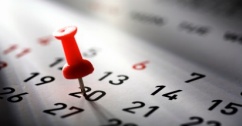 Looking for upcoming rounds and lectures?
If you're looking to plan around future rounds and lectures, have a look at the upcoming schedules.