Clinical Clerkship Orientation to the ED
---
As medical student, you will assess patients presenting for emergency care.
Curriculum
It is your responsibility to meet the EM learning objectives for your ED rotation set out by Undergraduate Medical Education for Dalhousie University.
Reading around cases is essential to get the most out of this rotation so be sure to keep a daily log of cases to support this activity.
Identifying areas where you need more focused work to excel (Eg. ECG, VBG interpretation, initial trauma assessment, IV start, casting, interpreting diagnostic imaging, etc.) is your responsibility. Sharing these with our faculty members will allow us to better meet your needs.
Simulation
You will have scheduled interprofessional SIM activities during this rotation. These are compulsory but formative and aim to increase your comfort level with very sick patients. Please review before each session and bring your best attitude to allow a positive learning experience for all participants. Our SIM sessions are highly rate by learners and a great opportunity to learn in a safe environment.
Evaluation
Your evaluation will be completed at the end of your ED rotation. This will be based on participation and performance documented on your end-of-shift feedback forms from the rotation. Remember, you are among a strong student cohort and average is a solid performance.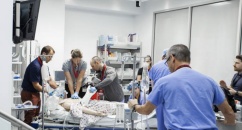 Simulation Based Medical Education in EM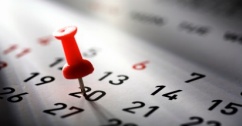 Looking for upcoming rounds and lectures?
If you're looking to plan around future rounds and lectures, have a look at the upcoming schedules.