Emergency medicine clerkship
During your third year of medical school, you'll be assigned to an emergency department at one of our teaching sites in Nova Scotia, New Brunswick or Prince Edward Island.
The emergency department offers a rare chance to see and treat patients who present in the acute phase of their illnesses. You'll be challenged to apply the knowledge gained from your first two years of tutorials directly to the patient at the bedside.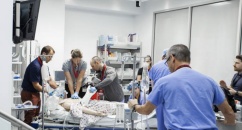 Simulation Based Medical Education in EM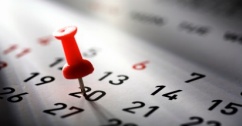 Looking for upcoming rounds and lectures?
If you're looking to plan around future rounds and lectures, have a look at the upcoming schedules.