With five Masters-trained Medical Educators, three of whom completed theses, we have a breadth of experience in medical education from theory to practice leading residents to success and supporting enhanced learning in this popular area of focus. Our faculty includes several national and international speaker-educators, using advanced and evidence-informed processes to disseminate information and translate knowledge effectively. We have fully implemented both the triple-C curriculum (CFPC) and Competency by Design (RCPSC) in our residency programs.
Our group has served in several senior leadership roles for the Faculty of Medicine and continues to teach regionally, nationally and internationally. We have faculty members with exam committee chair experience for both the College of Family Physicians of Canada and the Royal College of Physicians and Surgeons of Canada (RCPSC) in addition to several faculty members with examiner experience.
Our Teacher-Leader month, welcoming all EM residents and compulsory for the RCSPC resident group, was the first of its kind in Canada. It has now evolved to include leadership, lifestyle management and the principles of good management.
The opportunity to pursue a Masters' degree in Medical Education is available locally through Acadia University in Wolfville, with classes taking place in Halifax, Nova Scotia.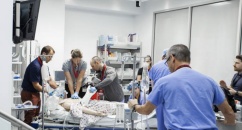 Simulation Based Medical Education in EM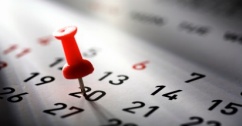 Looking for upcoming rounds and lectures?
If you're looking to plan around future rounds and lectures, have a look at the upcoming schedules.