Learning the role of emergency medicine in the delivery of care
We offer an undergraduate experience to introduce medical students to the role of emergency medicine in the provision of quality healthcare. While in our Emergency Departments (ED), you will be exposed to a wide variety of undifferentiated patient presentations, technical skills and work in an interprofessional and highly skilled team. We will support you to learn the principles of patient triage and how the triage system prioritizes patient care activities, how to perform an initial patient assessment and initiate you to early resuscitation. Faculty members from the department of EM also serve as research supervisors for student Research in Medicine (RIM) projects and for other research undertakings in Emergency Medicine.
Safety
As a member of our EM community, learners are expected to adhere to our code of conduct and be active participants in learning and in the provision of clinical care. Remember that in the ED, everyone is responsible for patient safety and you must alert others to dangerous situations including very ill patients, patients who are violent or at risk and any faculty or staff harassment. Other policies of the UGME office also apply across all rotations for undergraduate learners.
Needlestick Injuries and Exposures can happen in our setting and are time-sensitive events. Alert your faculty preceptor immediately of any exposure to allow timely risk assessment and treatment is necessary. Needlestick Policy (PDF).
Professionalism
Arriving on time, rested, and fed for all scheduled ED shifts is an important part of professionalism in our milieu. Remember our workplace is open 24-7 and we use a 24-hour clock. Be certain to arrive at 4AM/4PM or 9Am/9PM correctly for each of your shifts and do not book work after your night shifts unless you intend not to sleep.
Our dress code (PDF) is in place for your safety and to ensure a professional appearance throughout your ED rotation.
Pre-clerkship (Med I and 2)
Our faculty teach several programs in the Med-1 and Med-2 years including Conflict of Interest, Choosing Wisely in healthcare, both case development and tutoring for the Professional Competencies unit and preceptors for Clinical Skills sessions.
We offer both summer and full-year electives at the Halifax Infirmary site. We also offer a full-year elective in partnership with the Department of Family Medicine for a hybrid experience in front-line care. Elective preceptors are chosen randomly from eligible faculty, except in the case of RIM students who may elect to work with their preceptor.
Clinical clerkship (Med 3 and 4)
At Dalhousie as a clinical clerk you, will complete a core three-week rotation in emergency medicine. Your clerkship rotation can take place at a tertiary care centre or a community hospital. Each experience offers different rewards and challenges while fulfilling your learning objectives. These experiences, although different, provide a substantially similar experience for each clinical clerk.
Exposure to simulation and the integration of technical skills, experiencing the range of acuities and presentations, understanding the importance of good team relationships for quality patient care and "trying on" shift work, for those who have yet to experience this, are all core experiences in this rotation.
An interprofessional simulation (SIM) experience will be part of the core rotations. This exercise is formative, however, participation in this activity and ED rounds are both compulsory for all Med-3 clerks.
Med-4, or elective clerks are welcomed to our ED as learners and often have the opportunity to work with Emergency Medicine residents during their rotation in addition to working with faculty members. EM is a popular elective so applying early is important.
Video Series:
For visiting electives to Dalhousie University, please review our Undergraduate Medical Education Office policies prior to applying.
After reviewing the policies, please apply via the AFMC portal.
For more information, please contact:
Dr. Lucy Patrick, Clerkship Director JenniferE.Day@nshealth.ca
Dalhousie University, Faculty of Medicine Undergraduate Medical Education Curriculum Map (PDF)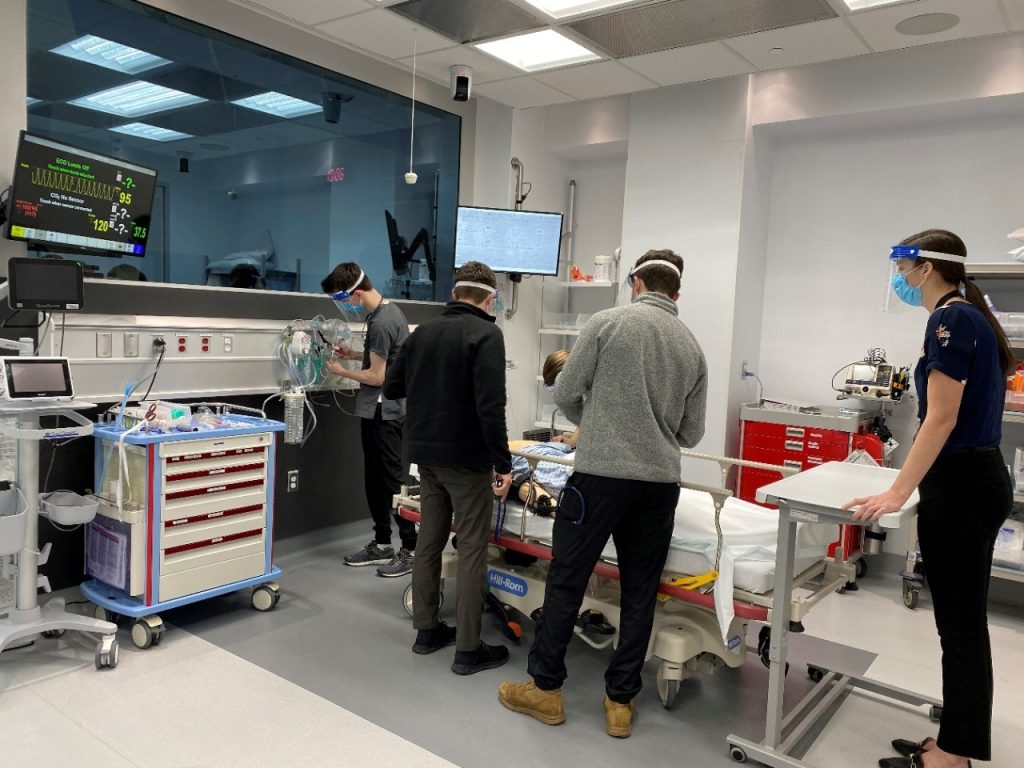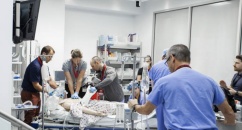 Simulation Based Medical Education in EM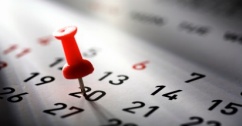 Looking for upcoming rounds and lectures?
If you're looking to plan around future rounds and lectures, have a look at the upcoming schedules.